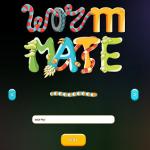 Wormate.io
For the first time you have played Wormate.io, you will fall in love with it for sure. Basically, Wormate.io is quite similar to Slither.io – another famous multiplayer game on friv 10 school games.
In this game, you control a cute worm to move around the map eating all kinds of the tasty treats to grow such as cake, candy, cookies, gold coins and so much more. Each kind of food has its own benefits. Just explore by yourself. You can trap other players by letting them crash into your worm's body, then collect all the points. Find other games at http://friv10play.net/
But, be careful otherwise, your worm will be the food for others. There are some fun games that you should try to play such as Wormax.io at Friv10play.net .Have fun!
Game Controls: Use your mouse to control your worm.
Rating: 2.5/5 (2 Total Ratings)
Free