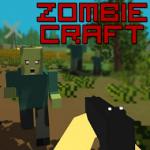 ZombieCraft.io
Are you sick of the game which you have to run away from zombies all the time? Now, it's the time for you to take a chance to revenge. Let's hunt them! In ZombieCraft.io, you are put in a 3D environment and shoot the zombies which hide somewhere on friv top 10 games .
You should be careful because these zombies can suddenly attack you. Move carefully, aim properly and shoot wisely. Let's see how many zombies can you knock down. Check some other interesting games with Friv 10 games. Have fun!
Features:
- Many variation of armor and weapons for your player
- Endless Mode
- EASY CONTROLS (Tap to shoot)
- 3D Pixel Graphics
- Improve your skills
- More chapters coming soon!
- Layout fully optimized for smartphones and tablets!
See more the similar games 2017: GrindCraft and Minecraft Skin Editor at Friv10play.net
Rating: 5/5 (1 Total Ratings)
Free