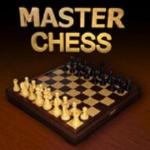 Master Chess
Master Chess is free game online supports single player or 2 players mode on friv 10 games. So you can play chess with friends or simply try vs the machine.You can find all friv free games here !
Features of Chess Master:
☆ Hint, Edit positions
☆ Undo / Redo unlimited number of trips
☆ A lot of beautiful graphics
☆ Save / Load games are played, can be exported to PGN format.
☆ Send PGN or text format files via email
☆ To see the two sides pieces edible
☆ Reverse the tables available
☆ Auto-save game when exit and automatically load into the next time.
☆ Chess Master supports for mobile & tablet
Don't forget to play free game more with Friv games 2017 or similar game Sudoku Puzzle on Friv10play.Have a great time!
Rating: 4/5 (4 Total Ratings)
Free