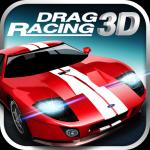 Drag Race 3D
Racing games always have their own challenges. You can start and continue the race in different ways so that your car can reach its destination as soon as possible in the game Drag Race 3d at Friv 10 club. There are many levels and new cars for you to choose from to start this game.
However, you need to win every level to unlock the next car. If you lose, the game will end. So take control of your vehicle with your abilities and complete the new race. You can join the game with friends at Friv games. Conquer the rankings of the highest scoring players on our website today.
This racing game Drag Race 3d has attracted all those who love racing games. You need to pedal gas and change the time depending on the distance of the road to get the best results in the race. Get ready for the new challenges of the race at http://friv10play.net/.
We also keep up to date with the latest racing games you can explore like Shift To Drift on Friv10play.net.Open your computer, phone, or tablet and go to explore the world of games without being annoyed by ads. With each victory, you will become a prince and buy yourself new cars. That's interesting, is not it? Friv 10 play are proud to bring you this exciting game.
Controls: Use the mouse to control your car by following the on-screen instructions.
Rating: 4/5 (2 Total Ratings)
Free