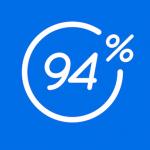 94% Online
94% Online game: This is a fun game for all ages at Friv 10 games for kids. If you're asked "The first thing you do in the morning", so what comes to your mind first. Let's test your brain with tons of research quizzes in 94% Online. Much fun with friends!
94% Online is simultaneously fun and challenging puzzle game on Friv games for free. Basically, in this game, you have to give out all possible answers to the questions that have been surveyed from many people. The answers may be simple and unpredicted. Just sometimes a little hard cause different people will think of different answers. Find other puzzle games of 2018 at http://friv10play.net/
You can base on the given hint to make it easier. Challenge yourself with hundreds of questions. How far can you go? Have fun! Check out some other related games such as Another Pretentious Game at Friv10play.net!
Instructions: Play this game with your keyboard and mouse.
Rating: 5/5 (1 Total Ratings)
Free