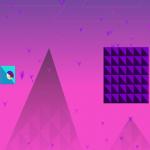 The Avoider
The Avoider is a fun game in which your mission is to lead your character – a square – through a number of obstacles without hitting them at Friv 10 games. In the game, there are 5 different worlds and try your best to overcome the challenge in each world.
They are partitioned into 5 universes, each harder than the one preceding. Finishing every world prizes you with coins which you can spend in the shop to purchase new characters on friv 10 free online games . Passing the levels appears to be simple, yet it can be frustratingly hard.
Remember that the higher your level is, the harder it is. FLY as far as you can and collect as many coins as possible to buy new characters. Do not hesitate anymore! Join the game right now and have a great time! If you want to play more games like The Avoider, check out the similar games as Geometry Dash Neon . Good luck !
How about the game ? Why don't you try to play? Try Now with another puzzle games at http://friv10play.net/puzzle
Game Controls : Mouse
Rating: 5/5 (1 Total Ratings)
Free