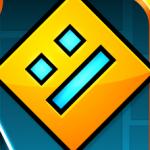 Geometry Dash
This game has so much potential for a first position in the list top action game at Friv 10 games of school. The game's sound is wonderful. It helps you build up an attractive game world and pleasantly wallow in that. The game design is interesting too. From the quality of images to the character, these are all deserved a gold score.
In this game, you will be in charge the controlling job. Your mission is to keep a square block slide safely in a way that is full of obstacles.
Those spines are dangerous than their look. With only one touching, you will end the game with no doubt. So be careful, observe and skillfully overcome all the challenges in the game at Friv games 10.
There are 7 levels that are available in the game. More challenges will be upgraded in the future. Hope you will enjoy their appearance. Back to 7 levels, these challenges are arranged in order. In other words, the range of difficulty will raise from level to level. Make sure you choose the suitable one at Friv games.
Tips, tricks, and hacks in Geometry Dash
Take advantage of the extra slots on your way so as to avoid the spines. Hold the controlling key longer in order to make the square block jump further. Log in to the online accounts to receive the extra function at http://friv10play.net/
More information
You can find more similar game as Geometry Dash Neon at Friv games 2017 by clicking on the link at Friv10play.net
How to play
Use the up arrow/ spacebar/ W key to control the character.
Rating: 3.9/5 (14 Total Ratings)
Free