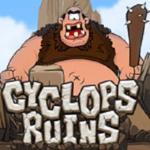 Cyclops Ruins
Cyclops Ruins is an amazing and addicting arcade game on friv10play games. You are a soldier and you need to avoid stone dropped from the sky. These stones are dropped because of a huge bad guy. You can't fight back, the only way you can survive is avoid. So good luck!
Exploration of ancient ruins got out of control. When you found the very first golden treasure, it awoke an old and big cyclops . This is the hottest friv10 games 2017 .
Do you like our "Cyclops Ruins" ? Play more with Freeway Fury 2 on friv10play.net ,Don't hesitate anymore! Good luck!
Rating: 3.5/5 (2 Total Ratings)
Free