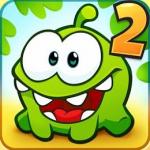 Cut The Rope 2
Cut The Rope 2 is a free game mobile and the second installment of the game series on friv 10 game . Feed the little friendly monster again in Cut The Rope 2, the sequel to the fun physics-based puzzle game. Find out which ropes have to be cut in order to deliver the candy to the cute character.
Try to collect all stars in every level to get a higher score. Play Cut The Rope 2 game on smartphone and tablet or PC. No downloads or plug-ins needed to play. Have fun!
Controls: Mouse
Are you a Cut The Rope fan? If yes, Friv10play is only for you. Enjoy and play this friv game for FREE !
Rating: 4.2/5 (5 Total Ratings)
Free