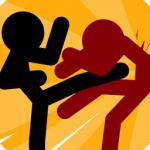 Combat Tournament
Combat Tournament is one of the legendary fighting games in which you can release your power and pawn your enemies with a lot of crazy combos and hard hits at games Friv 10.
First, you have to choose one of three characters that you're fond of which are Homerun Bat, Mr.Slaptactic and Double Range and jump into the fights. It offers a normal and hard mode. Find more this similar games at http://friv10play.net/action
However, you are highly recommended to play in normal mode first. Besides, for those who are new to this game should test yourself in the tutorial level to get acquainted with the game. Much fun! Don't forget to play more with Go Robots 2 on Friv10play.net
Game controls :
Let's use your deadly fighting skills and powerful combos to take down any single enemy.
Rating: 4.9/5 (9 Total Ratings)
Free