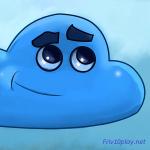 Cloud Wars Snowfall
Cloud Wars Snowfall is a simple but attractive game. Here comes the winter. Here falls the snow. How beautiful, right! However, can you imagine that in such bright stunning sky, there is a war happening among the clouds? The clouds are in different colors and each color represents for one party fighting against the others on Friv 10 school games.
In the game, you're with the blue one; therefore, your mission is to defeat green and pink clouds and take over the snowy sky. Only when you take over all the clouds, can you complete one level. Train your professional warriors with smart strategies to gain the domination. Try it now at http://friv10play.net/
Fighting and best of lucks! Some games also are every popular on Friv10play.net such as Stars from the Sky. Why don't you try to play? Enjoy with Friv games 2017!
How to play: Control the mouse to select and drag the clouds.
Rating: 0/5 (0 Total Ratings)
Free